God, by His grace, has redeemed a people for Himself through the life, death and resurrection of Jesus Christ.
Jesus Christ is supremely worthy of all glory, worship and the delight of all people.
God has promised that through His people, cities, nations and the world will be blessed.
We live to enjoy and declare the wonders of God's grace in Christ for the good of Brisbane, Australia, and the world.

The surpassing riches of Jesus Christ will be enjoyed and declared by multitudes in our city, nation and world according to God's eternal purpose.

That the Bible is the written Word of God, inspired by the Holy Spirit and without error in the original manuscripts. The Bible is our infallible and divine authority in all matters of faith and life.
That there is one God who exists eternally in three Persons — the Father, the Son, and the Holy Spirit. These three are one in power and glory.
That all people are sinners and are unable to save themselves or even cooperate with God in an effort to earn their salvation.
That salvation is by God alone, who saves people by drawing them to Jesus by His Holy Spirit. He convinces them of their sin so that they abandon their present way of life and trust in Jesus Christ as their only hope.
That the Holy Spirit gives Christians the daily strength and wisdom they need to joyfully walk according to His will.
That Jesus Christ will return personally, visibly, and bodily to judge all mankind and to receive those who've trusted in Him.
A full expression of our doctrine is found in the Westminster Confession of Faith. Access the WCF in either of these two formats:
Pete is thankful that God is merciful. Even though Pete has rebelled against God, he is blown away that Jesus took the punishment for that rebellion. He is even more amazed that he doesn't have to do anything to earn God's forgiveness, but simply trusts that Jesus paid the price on the cross. 
Pete reckons it is a privilege to teach people about Jesus and is passionate about helping people respond to the wonders of God's grace in Christ. Pete is married to Carly and has four children.
Andrew Faulkner​
ASSOCIATE PASTOR
Even though he'd heard about Jesus from the earliest years of his life, it was only in 2009 that Andrew really came to understand his need for God's mercy, and grasp who Jesus is and what Jesus had done for him. His heart is still touched by some lyrics he sung at his first church service back: "As I stand here face to face, with a God of grace and mercy, you're the one who took my place, set me free."
These days, Drew delights in helping others meet Jesus and find the life that is only found in relationship with Him. He is married to Debb, has three kids (and is also a raving fan of the kebab shop opposite our church office in Taringa).
Debb Faulkner
ADMINISTRATOR
Debb is so thankful that Jesus has done it all. She is married to Andrew, and mum to three lively kiddos . She serves our church by taking care of a heap of stuff that goes on in the background. Loving the opportunity God has given her to serve His Church.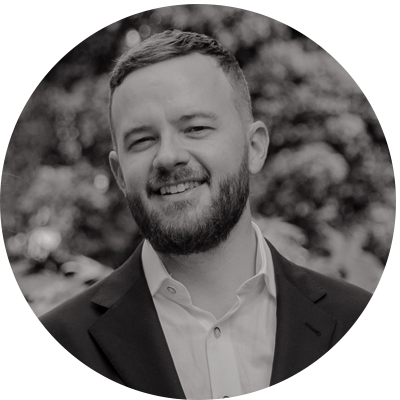 Katie is so grateful for the work God has done in sending his Son Jesus to die on the cross for her sins. She is currently studying her Masters of Divinity at QTC and is doing a part-time traineeship at Christ Community. After spending a few years living and working in East Asia she has developed a love and care for people from all different cultures so is very excited to be helping the Church think about how to support and love the International community here in Brisbane.
When life seems out of control, Bek is thankful to know that God is her refuge and is completely in control. Bek is passionate to help out where there is need, especially in the space of young adults. She is excited to see the church grow and be a part of the work God is doing in Brisbane and wherever that may lead.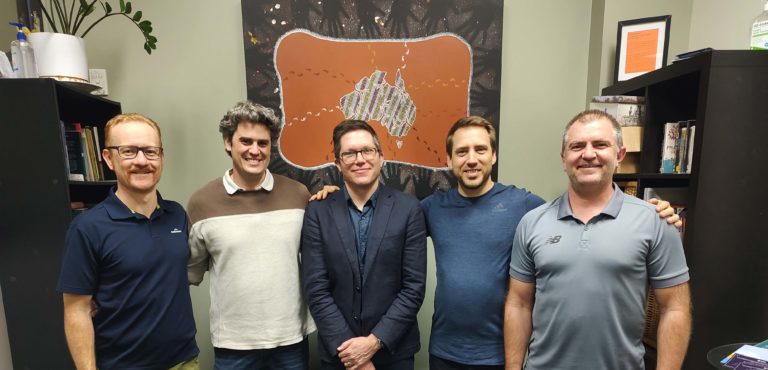 Matt, Nick, Jared, Grant, Pete
The Bible gives a lot of guidance as to what are the characteristics and role of Church Elders. For instance, we see the following broad categories:
Character: 1 Tim 3, Titus 1, 1 Peter 5:1-5
Prayer: James 5:14, Acts 6:2-4
Overseers: Acts 20:28, 1 Peter 5:1-5
Preaching/example: 1 Tim 5:17, Heb 13:17, Acts 6:2-4, James 3:1, John 21:15-19
Pastoral Care: Hebrews 13:17, Col 1:28
Protection: Acts 20:29-31
Doctrine: Acts 15:1-2
With these passages in mind, the following summarises the role of Elders in Christ Community Church: 
Lead the flock
Feed the flock
Tend the flock
Guard the flock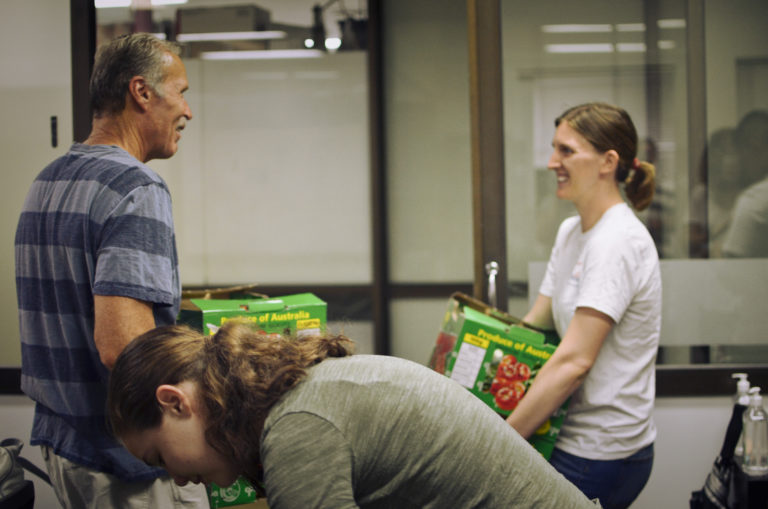 Deacons are given to the church to help the church meet temporal needs in order to make a spiritual impact. The word deacon is derived from the word διάκονος, which literally means servant. The title implies that deacons help the church meet the needs of those within the local church and also those that God gives for His church to show and declare His mercy and grace. True sacrificial service arises from spiritual motives (Luke 6:32-36) and has a Spiritual impact (Gal 6:9-10).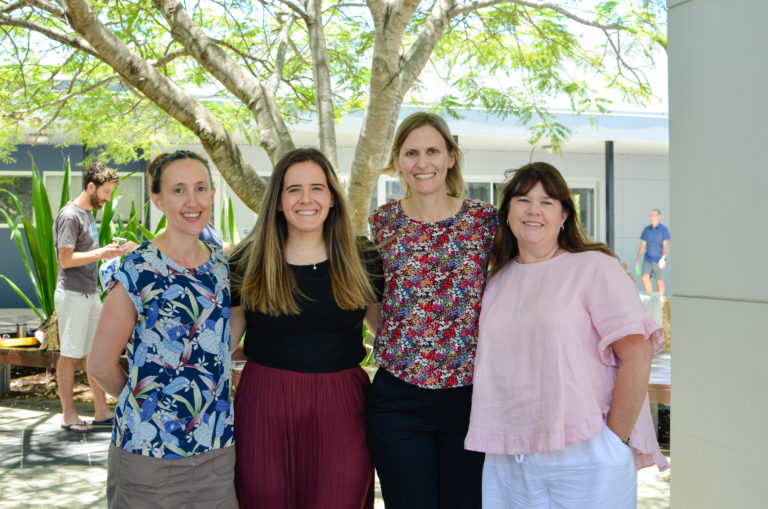 Debb, Erin, Lisa, Bek
The women's leadership group display suitable character, doctrine and gifting for the role. This group has responsibility to provide input and feedback to the elders, thus helping and complementing the elders' shepherding and oversight. This group also provides another contact point for members of the church community. At times it is necessary, or more appropriate, that members be able to speak with a woman in sharing their experiences or providing sensitive feedback.